Water Damage Restoration Experts in Maryland and Delaware
By acting quickly and efficiently, AllPro reduces serious water damage so that property is good as new.
Extraction and Repair
Heavy-duty submersible and gas-powered pumps eliminates high water level
Efficient drying equipment prevents metal corrosion, swelling, warping of floors, walls and furniture
Moisture detectors, hygrometers and other meters measures moisture saturation
Thorough inspection of hidden damage from water and attention to structural issues such as subfloors, floor coverings, drywalls, trim/baseboards and painting
Powerful truck mounted and portable extraction units remove water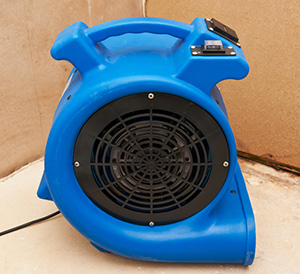 Disinfection and Deodorizing
State-of-the-art sanitizing agents, germicides and anti-microbial treatments to stop growth of bacteria, fungi, mildew and harmful microorganisms
Advanced mold remediation equipment such as negative air machines, air scrubbers, HEPA vacuums, and personal protection equipment to remove all mold spores from the floors, ceilings, walls and ductwork
Expanded cleaning of entire carpet in affected room
Drying and Dehumidification
Industrial dehumidifiers remove water and moisture from drywall, plaster, paint, cement, carpets, insulations and basements
Advanced drying equipment return high humidity and moisture to normal levels
April 22, 2014 – Angies List Review
Description of work: Water and mold clean up from leaking water softener
"Very good service provided by All Pro. I had a leaking water softener which caused some minor mold and water damage. All Pro was responsive and had the mess cleaned and treated in a reasonable amount of time. I would not hesitate to use again."
November 30, 2012 – Angies List Review
Description of work: Our basement flooded due to Sandy and All Pro came in to evaluate all our items for insurance purposes and to box and store in a Pod anything that could be salvaged.
"These people are absolutely AMAZING! When Sandy hit, we began calling remediation services like All Pro. After three weeks, we still had not been able to get anyone to come to our home since we were on a "waiting list" at each company. Obviously our items began to mold and mildew and the smell became really overwhelming. I was very concerned for my family's health. A family member recommended All Pro and they came out within days. I do not believe I have ever seen anyone work as hard as these All Pro employees did. They were courteous and professional and truly, just fantastic. I simply cannot recommend them enough. They removed drywall, all of the carpeting and boxed up in clearly marked boxes everything that could be salvaged. They do all the work with our insurance adjustor directly so we were spared that. We were left with a clean basement, a Pod in our driveway containing our salvageable items and a detailed contents listing for us and for our insurance evaluator. Really, one of THE most professional companies we have ever had the pleasure of working with. I simply could not rate them any higher!"